Pediatric Dentist in Peoria, Az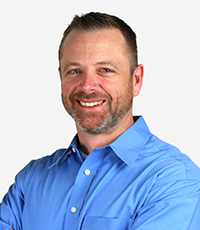 At Happy Campers Pediatric Dentistry, we help your child establish a strong foundation for a lifetime of optimal oral health. As your Peoria, AZ pediatric dentist, we use the latest techniques and approaches to treatment to provide your child with the highest quality care. Our friendly, compassionate dentist and professional staff are experienced in addressing the emotional needs and anxieties your child may have around their earliest visits to the dentist. We strive to keep your child comfortable and relaxed, making dental care a positive, stress-free experience for you and your family.

Our caring team of professionals is led by Dr. Robert D. Matthews. Dr. Matthews was born and raised in Arizona, and earned his dental degree from A.T. Still University in Mesa. He then went on to complete his residency in pediatric dentistry at the Lutheran Medical Center in Tuscon. He has been practicing pediatric dentistry in the Northwest valley since 2013, and keeps pace with advances in his field to provide gentle and precise care.

With a focus on preventive care, your highly skilled dentist at Happy Campers Pediatric Dentistry uses state-of-the-art techniques to keep your child's teeth cavity free from the start. Once your child's first tooth erupts, usually by his or her first birthday, it's time to visit your pediatric dentist. As your child's teeth and jaws grow and develop, your pediatric dentist will keep track of changes and perform comprehensive examinations twice a year. Once your child's permanent molars come in, your dentist may recommend dental sealants, which are protective coatings painted on the biting surfaces of these vulnerable chewing teeth to prevent plaque and debris, which can cause dental decay from accumulating in the crevices. Dental sealants are proven to reduce a child's risk of cavities by 80%. Your dentist also provides fluoride treatments, which prevent the erosion of tooth enamel, keeping teeth healthy and strong. Your child's dentist will also perform a comprehensive teeth cleaning, to get rid of plaque or tartar that your child may have missed while brushing. A teeth cleaning is an opportunity for your pediatric dentist to provide informative and engaging guidance on the best techniques for an effective oral hygiene regimen.

Proper alignment of the teeth and jaws contributes to a healthy, beautiful smile. To address malocclusions and misalignments, your pediatric dentist provides will assess your child's facial growth and development, as well as their occlusion. Baby teeth play the important role of acting as placeholders for the adult permanent teeth. When a baby tooth is lost or extracted before it's ready to fall out, it can cause the surrounding teeth to shift and the adult teeth to grow in poorly positioned. To prevent teeth from shifting, your dentist can place a space maintainer in place of a missing baby tooth, to preserve proper alignment of the teeth. Your dentist also offers interceptive orthodontics, to address orthodontic issues in children ages 7 to 11. Typically, orthodontic treatment begins between ages 12 and 14, however, in some cases, waiting this long for treatment can cause complications. With arch expansion and orthopedic growth appliances, your dentist can prepare your child's teeth and jaws for orthodontic treatment down the road.

Happy Campers Pediatric Dentistry is located on North Pleasant Road, right near your favorite restaurants and shops. For residents of Peoria and nearby Glendale and Phoenix, we are a convenient choice for your trusted, local dentist. Peoria is a large and vibrant suburb of Phoenix, in Maricopa County. Our city is rich in history and enjoys warms weather year round. Whether you come to visit or make your home here in Peoria, be sure to check out the Peoria Sports Complex and beautiful Lake Pleasant Regional Park.
As your Peoria, AZ pediatric dentist, we never want cost to prohibit your child from getting the care he or she deserves. We accept most major PPO insurance plans, and offer an in-house dental plan as well. An experienced member of our professional team will work with you to file claims and maximize your benefits. If you have any questions about our services or want to schedule an appointment, feel free to call today.